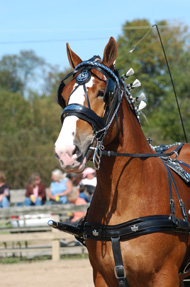 NAERIC SPECIALTY EVENTS AND PROGRAMS …
Special sales, events, and programs demonstrating the quality and versatility of NAERIC horses.
The NAERIC Advantage is a second-generation program designed to replace the NAERIC Incentive Program. The NAERIC Advantage will offer added money for NAERIC registered horses competing at selected events across the United States and Canada.

Additional dollars for Rope Horses.

All breeders of quality draft horses are invited to become members of the NAERIC Draft Horse Classic committee and participate in this unique program.



NAERIC Barrels of Cash Futurity is a program to reward and recognize the quality, versatility, athletic ability and disposition of NAERIC registered horses.



The NAERIC ROPING FOR CA$H is an event that highlights the quality, athletic ability, disposition and value of horses bred by NAERIC member ranchers. Eligible weanlings are nominated prior to December 31 of their weanling year to return as 4-year-olds with NAERIC providing guaranteed added money and additional matched dollars based upon the number of horses nominated.